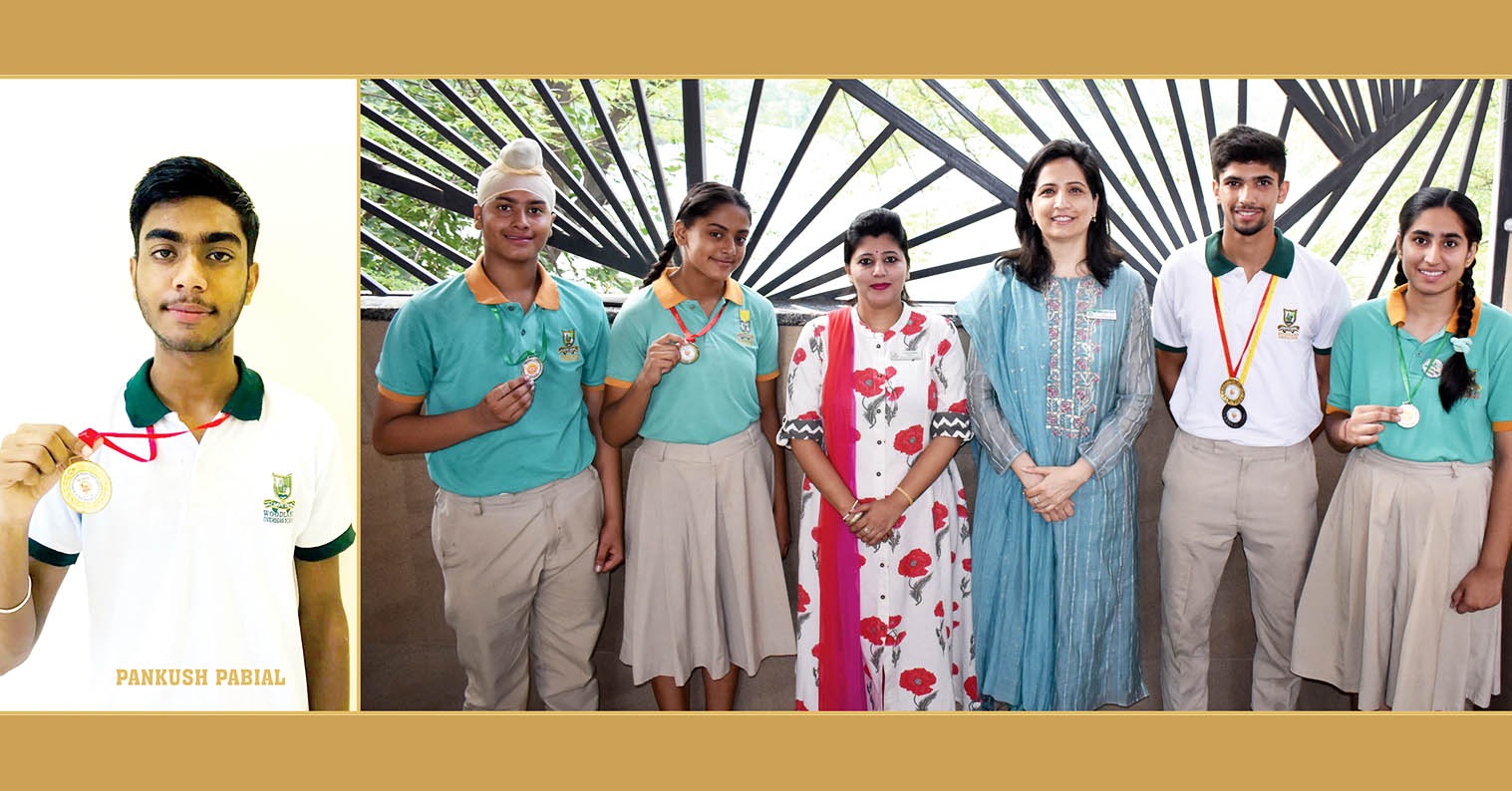 Yet Another Win- Gold In Athletics And Judo
Genius is one percent inspiration, ninety -nine percent perspiration. A right attitude, self-discipline and the ability to focus on one's life goals and objectives separates the winners from the rest. Woodlands has always believed that enthusiastic participation in sports is as important as academic achievement. With the same objective Tandurust Punjab mission aims to boost sports culture amongst youth by conducting various competitions to promote the sports activities. Keeping the winning streak going athletics and judo competitions were held on 27th and 28th August in Lajwanti Stadium, Hoshiarpur. 18 participants participated in 100m and 20 participants in 400 m race, in which Sumit Vaid of G-12 bagged gold in 100m and bronze in 400 m race. Pankush Pabial and Akshita Sharma won gold in U-25 category judo championship whereas Arshdeep Singh and Karina Chopra also bagged silver medal.
Congratulations to Triumphant Woodlanders!!!!