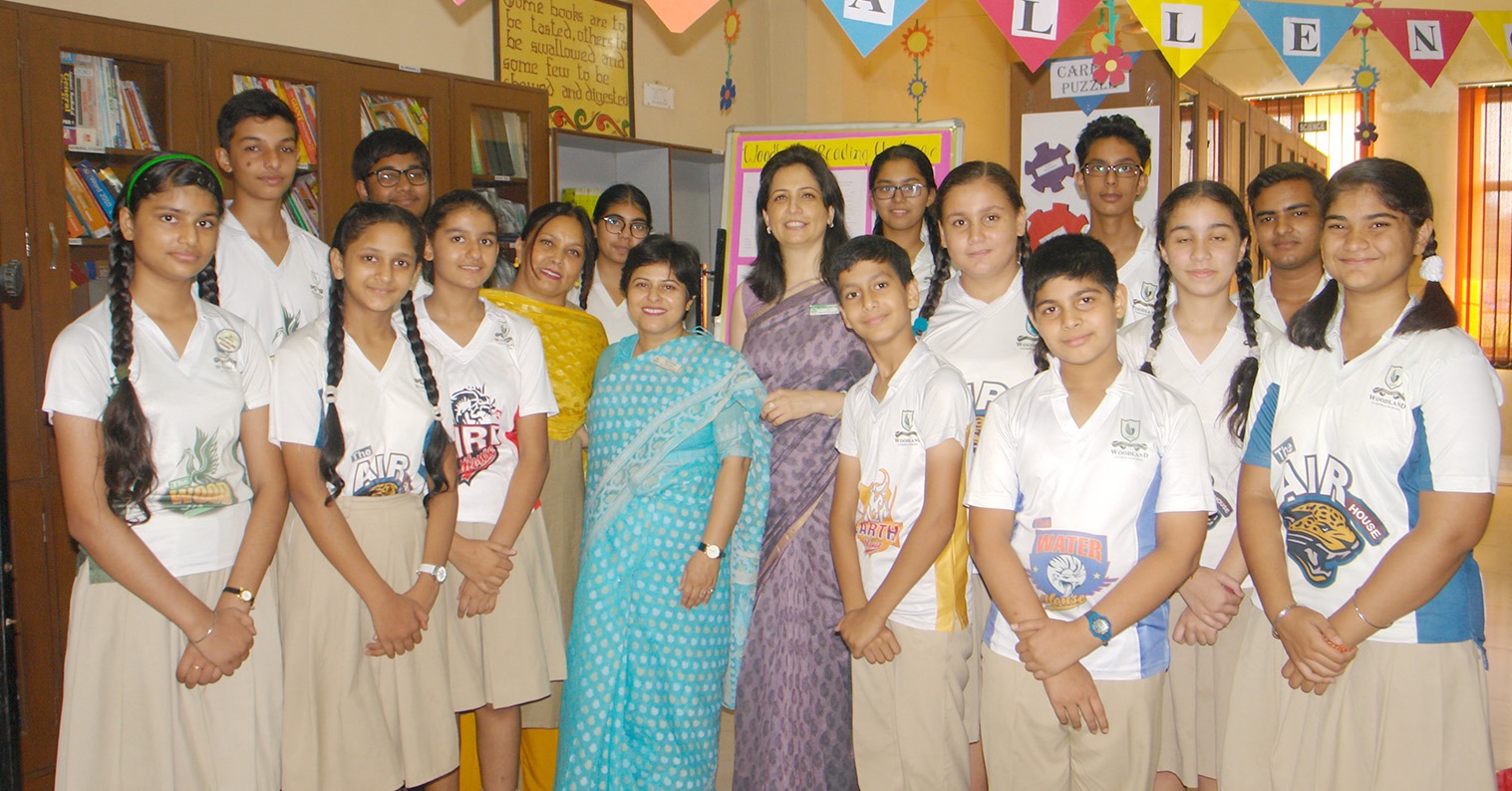 Woodlanders Gearing Up For Reading Challenge
Today a Reader Tomorrow a Leader !!!
There is no denying the fact that today's generation has lost touch with the books and it indeed is a great concern for the society which has lost the importance of concept of intrinsic value education. Reading a book in the peaceful corner has become an archaic idea in the world of internet. Hence , in order to revive the culture of book reading and to teach children the concept of independent knowledge learning and building an attribute of self advancement, Reading Challenge was introduced in the school library. The challenge was initiated by insightful Dean of the school Dr. Simerjeet Kaur. The challenge is to read at least 10 books –5 recommended by school and 5 of own choice and give review of all 10 books which would be followed by a discussion round. The voracious readers would be awarded with a certificate of appreciation.
The Dean also inaugurated the audio visual aid in the library and upgraded it to a digital library where the children would be shown informative and inspirational videos which would act as a stimulating tonic.
Let us enjoy reading which is a therapy and a soothing balm to calm frenzied minds and frayed nerves.
HAPPY READING!!!!