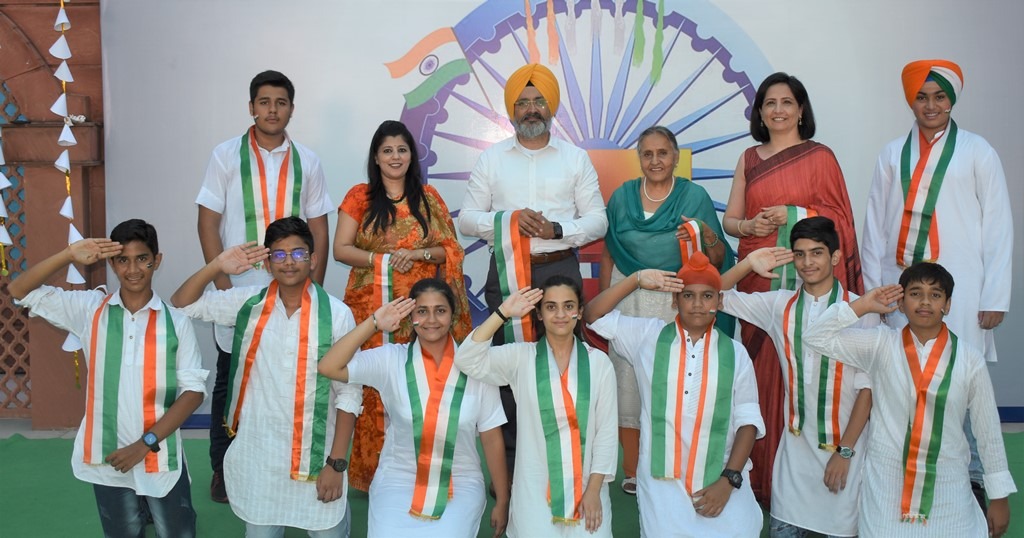 75th Independence Day Celebration-2022
"We have a new resolve, new enthusiasm, new resolution and a new vitality to take our country to new heights"
The campus of Woodland Overseas School resounded with the patriotic beats on Wednesday, 10th August when the entire school gathered in the main assembly ground to mark our 75th Independence day. The function commemorated with the unfurling of our National flag by our Gracious Chairperson Ms Trilochan Kaur, Erudite Managing Trustee Mr Mandeep Singh Gill and Dynamic Dean Dr. Simerjeet Kaur who were escorted by the NCC Unit of the school. The function went rolling with the impeccable flamboyant performances by our endowed Woodlanders. The soulful musical and dance performances ignited the spirit of Independence in everyone and Nukkad Natak depicted the intensity of the situation and alarmed everyone to be ready to face the consequences of our unmindful acts if we don't wake up and contribute responsibly.
Charismatic Dean Ms. Simerjeet Kaur welcomed the esteemed Chairperson and addressing the audiences mentioned, how we can as students and the future of the nation, contribute in making India a Dream Destination of all the people of the world.
Visionary Managing Trustee Mr. Mandeep Singh Gill congratulated the children for their sparkling performances on the stage after a gap of two years. He mentioned that our Woodlanders are a store house of wonders and we would love to see all the Woodlanders unfurling themselves to full bloom before they leave the threshold of the school premises.
MAY OUR WOODLANDERS BLOOM IN BRIGHT SUN THIS INDEPENDENCE!!!
HEARTIEST CONGRATULATIONS TO ALL ON 75TH INDEPENDENCE!!!!