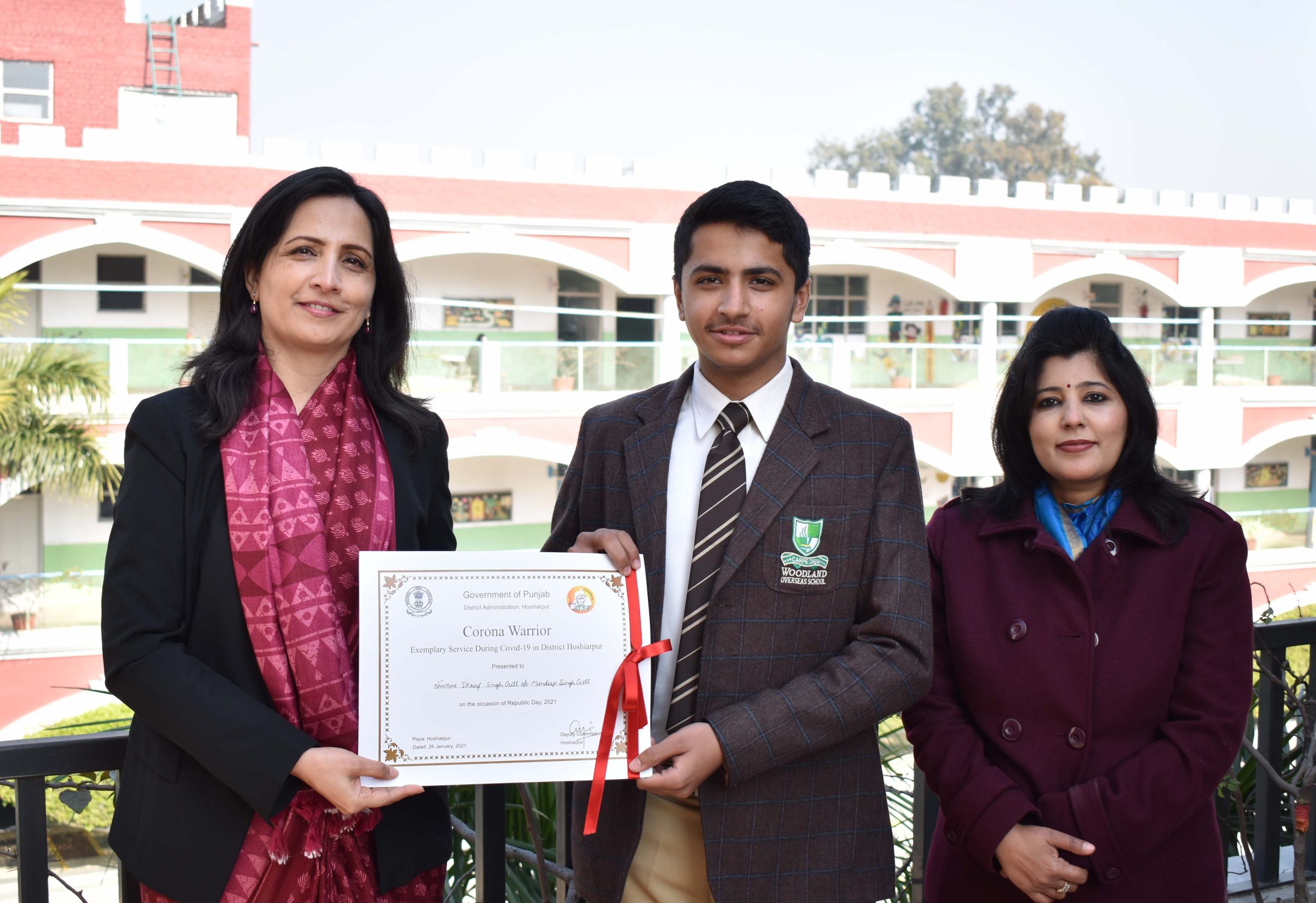 District Administration (Hoshiarpur) Applauds Zealous Ekraj Singh Gill at 72nd Republic Day Grand Ceremony as Corona Warrior for his Exemplary Social Work
(Honour bestowed by Punjab Technical Education Minister Sh. Charanjit Singh Channi in presence of worthy Dy. Commissioner of Hoshiarpur)
When the whole world was grappling with a deadly virus that has caused massive damage to life and hindered all kinds of activities, the nation is indebted to all the COVID WARRIORS who rose above their selfish motives to save lives, ensure availability of essential services and most importantly created awareness amongst the ignorant masses to save themselves from the clutches of the fatal disease
Extending a selfless hand to the Hoshiarpur administration for creating awareness regarding the new norms, our agile Woodlander Ekraj Singh Gill stepped out of the comfort zone with a daring spirit to educate the masses during the lockdown period telling people through various modes like PPT's etc about the necessity to Wear Masks, importance of Washing Hands timely and maintaining Social Distancing.
Acknowledging the efforts of Ekraj Singh Gill in the presence of honorable Deputy Commissioner Hoshiarpur Ms. Apneet Riyait, Punjab Technical Education Minister Sh. Charanjit Singh Channi conferred him with Certificate of Appreciation for exemplary service during Covid-19 in District Hoshiarpur on Tuesday, 26th January 2021 at the Republic Day Function held at Police Ground, Hoshiarpur.
In her congratulatory message, Principal Ms. Puja Dhiman emphasized that Ekraj Singh Gill has epitomized selfless service beyond the call of duty. This responsiveness to the situation requires a high level of agility coupled with the ability to anticipate, understand and help the masses unconditionally.
Sagacious Dean Dr. Simerjeet Kaur applauding the self – effacing rationalized outlook of Ekraj Singh Gill, mentioned that it was indeed a highly thoughtful decision of him to take up this magnanimous task. When everyone was struck in home binging on social media and idling away the time doing something which would bring about a change in the lives of many was a thoughtful action.
Woodland is committed to create aware and responsible citizens and this journey shall continue forever…..