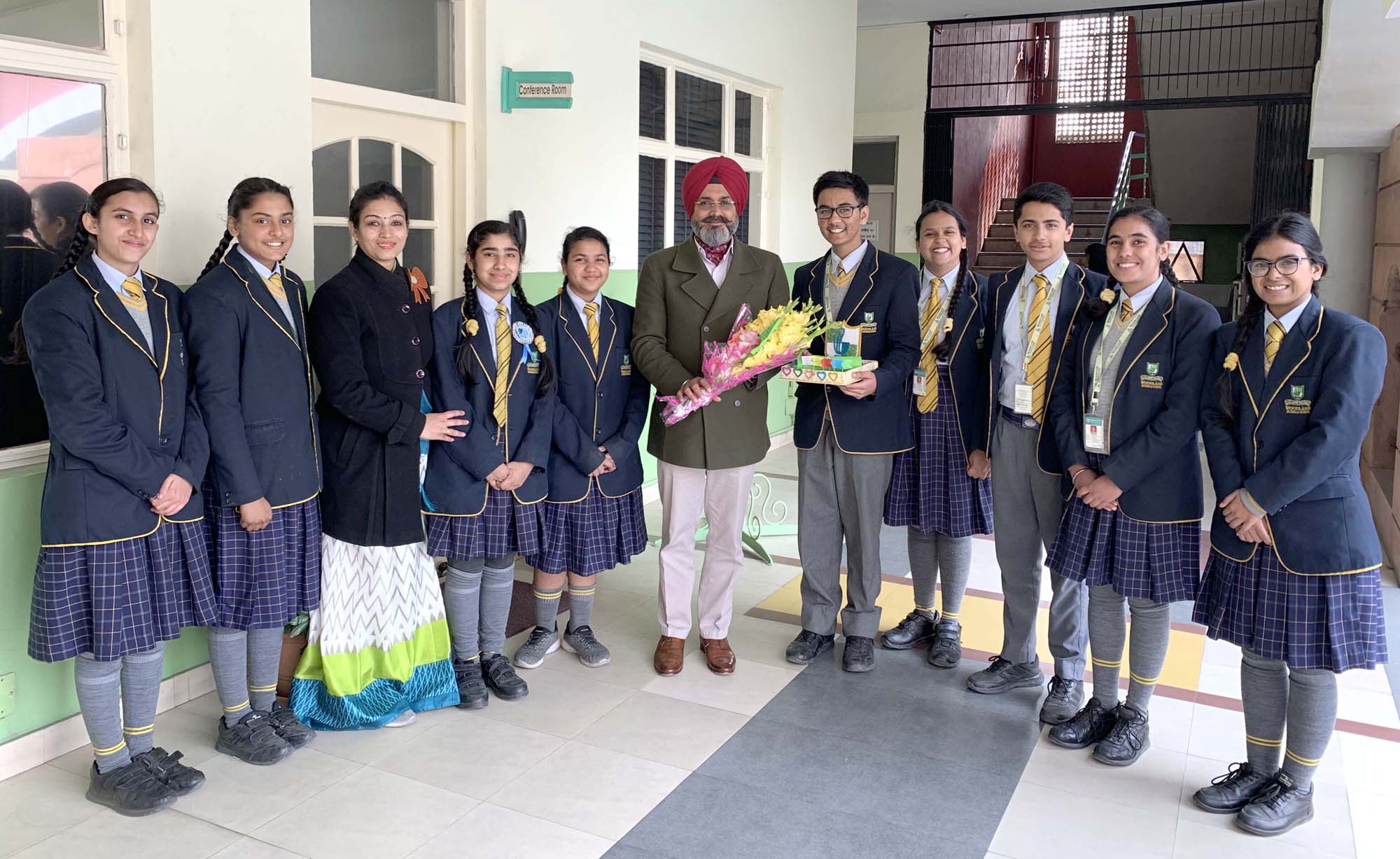 Gratitude Day
"Gratitude unlocks the fullness of life"
As we at Woodlands come closer to the end of yet another wonderful academic session, before we share our goodbyes, it is time to thank all those who made the year possible.
Keeping this prime notion in view and to develop a sound consciousness of the incredible contribution of the incredible contribution of the administrative staff, auxiliary staff and the faculty members the Woodlanders celebrated Gratitude Day on Tuesday, 18th February 2020.
A fantabulous portrayal of the creativity and craft work was put up by the students decking the corridors in carefully carved out handmade flowers, butterflies, kites, hand cutouts etc. which were hung up as chandeliers to decorate the entire school campus giving it a festive ambience.
Eager and excited to vent out their devotion and gratitude, the students got actively involved in the celebration. The programme commenced with sensitizing the students towards the boundless favours of good and offering prayers to radiate the rays of God's love. It further rolled on to various enthusiastic dance performances by the majestically talented Woodlanders from Pre-K to G-5 who brilliantly articulated their felling on the stage. The entire range of festivities was indeed a beautiful way of expressing gratitude and was a gratifying experience.
The day progressed to Our Conscientious Dean Dr. Simerjeet Kaur's rhetoric during which she encouraged the students to have a happier and calmer attitude towards life. She also added.
"The highest appreciation is not to utter the words of gratitude but to live by them"
Culminating the event, Our Principal Ms. Puja Dhiman appreciated the relentless efforts of the students in making this mega event a success and urged them to start each day with a grateful heart, practice kindness and end with a peaceful heart.
"Wishing everyone a gratitude and joy filled Thanks Giving"