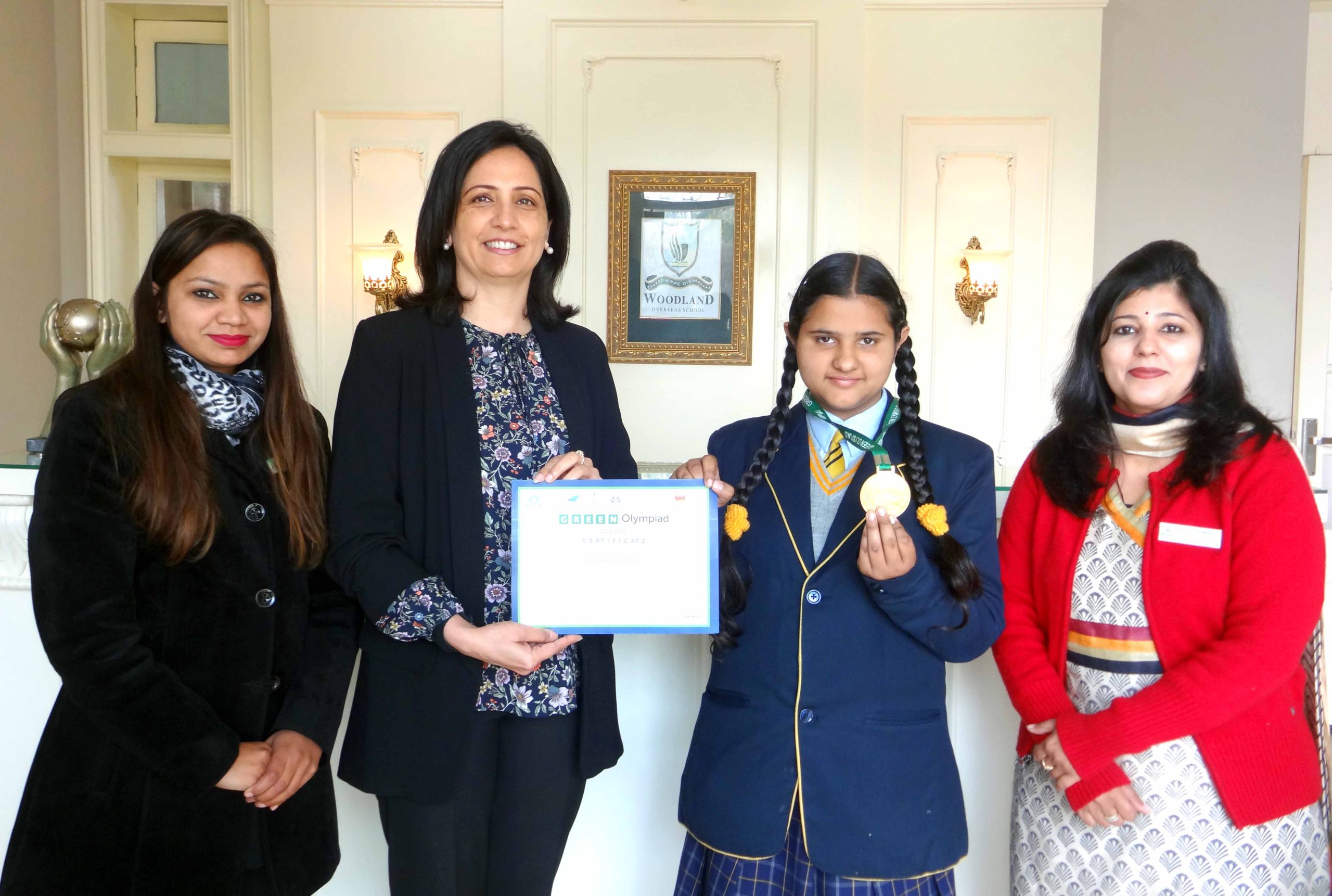 Harnoor Kaur of Grade-5 Bagged Gold Medal at State Level in Green Olympiad 2019
Success doesn't come to you, you have to go and get it.
Success comes to those who have unquenchable desire, passion for working hard and most of all perseverance. It is also about taking up risks and not losing the opportunities which come along the way. Woodland had always believed in providing a platform to all its students so that they recognize their attributes and polish them. One such opportunity was grabbed by Harnoor Kaur Gosal of Grade-5 who participated in Green Olympiad 2019 conducted by TERI – The Energy and Resources Institute and won a Gold medal at the State Level hence qualifying for the National Level.
Honoring the tireless efforts of Harnoor, our visionary Dean Dr. Simerjeet Kaur, mentioned that there are no short cuts to success. Everyone has to go beyond their comfort zone to achieve the nectar of success.
Congratulating the child, Principal Ms Puja Dhiman mentioned that school leaves no stone unturned to provide opportunities to the students and we need to grab every opportunity which crosses our way.
Congratulations And All The Best For The Future!!!!