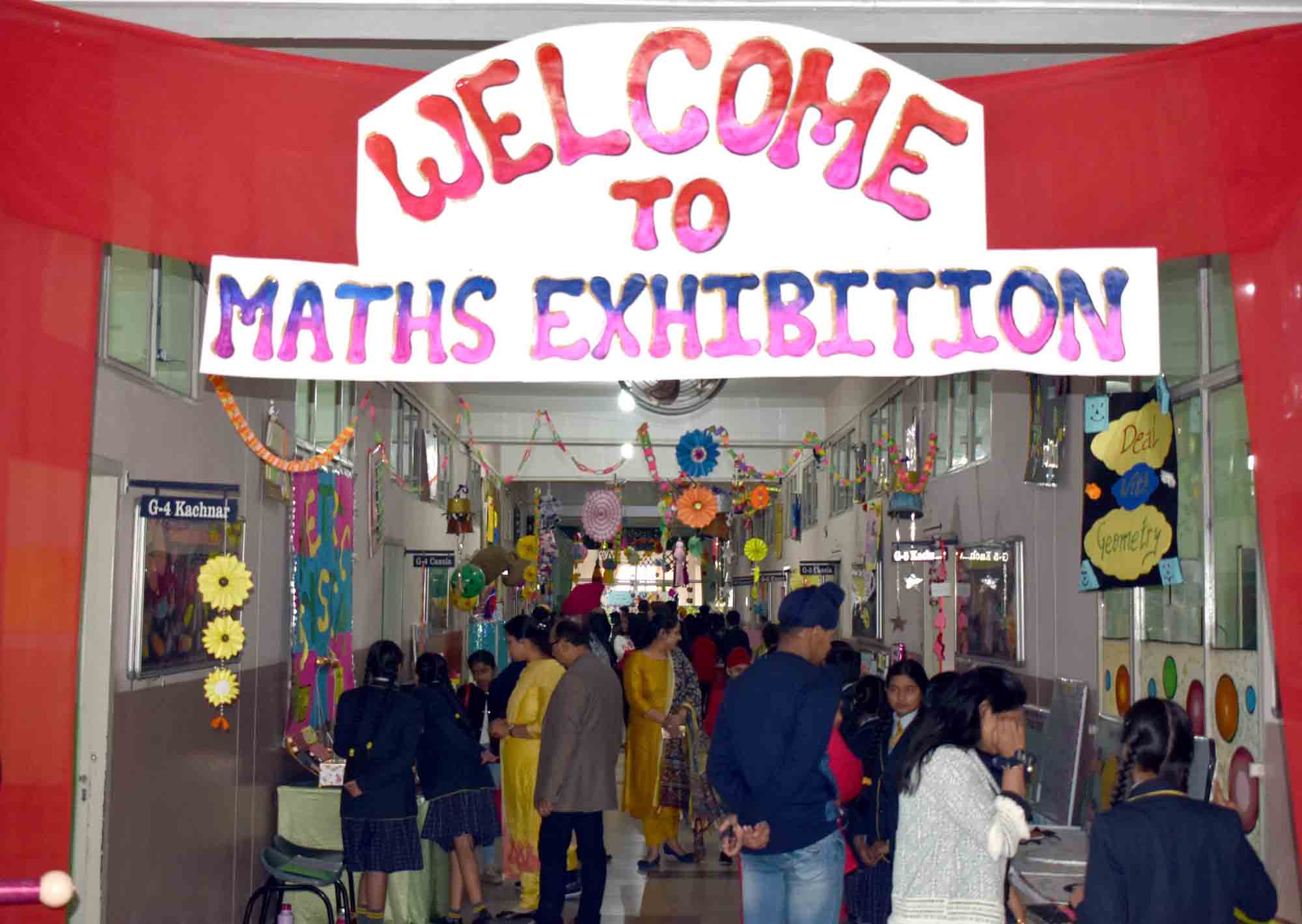 Maths Exhibition Conducted By Grade 4/5 Mathematicians
PURE MATHS IN ITS OWN WAY IS THE POETRY OF LOGICAL IDEAS
A perfect fusion of teaching and learning is education. Learning is not just cramming up few books to pass an exam rather it is process of instilling new beliefs, habits, information and knowledge. Also the education system aims to develop social and soft skills in the minds of young learners.
With a notion to implement productive methods of teaching and learning, children with their mentors of Grade 4 and 5 displayed their skills in the Maths exhibition held on Friday 14th February, 2020 in Grade 4/5 corridor. The parents were amazed to see the stalls put by the children exhibiting the concepts of measurements, profit and loss and vedicmaths. All these concepts were explained to the parents through the examples of daily life as we visit shops supermarkets etc.
Enthusiastic Woodlanders through their intriguing models charts and stalls enthralled the audiences and the parents appreciated their eye to detail and vigour to explain the nuances of maths in very simple yet effective manner.
Appreciating the efforts of the children, our visionary Dean Dr. Simerjeet Kaur remarked that through these activities the teachers are tested on how far they have been successful in imparting the desired knowledge and skills whereas the students are tested on the parameters of how much they have acquired by the teaching process.
Congratulating the team of all participating students and children our exemplary Principal, Ms Puja Dhiman mentioned that the exhibition displayed the learning of the students and even in the complete process of the arrangement of the exhibition, the teaching and learning process continues. She wished good luck to the students for their future endeavours.
Happy Learning!!!!