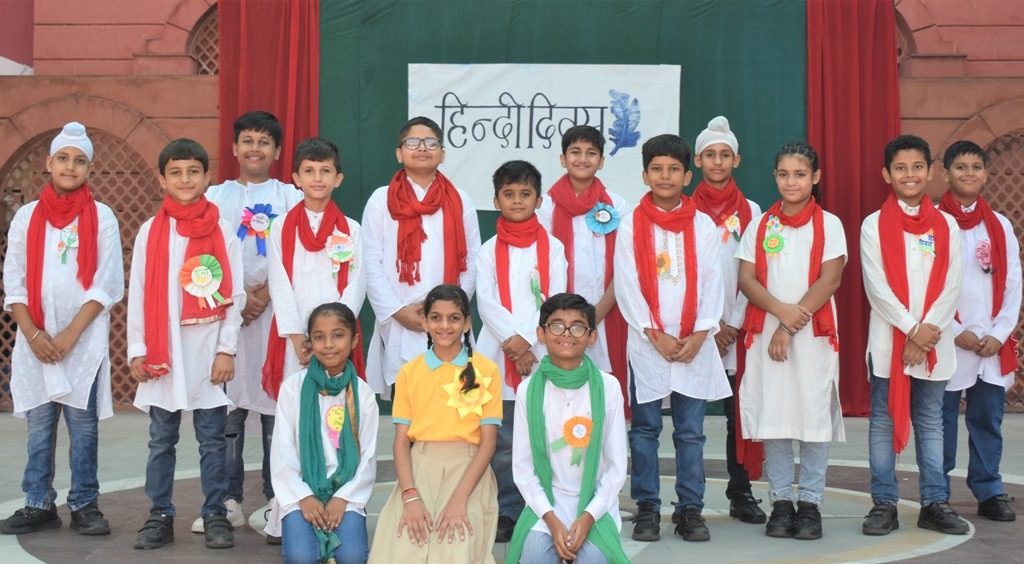 Hindi Diwas Celebration-2022
"HINDI HAMAARI SHAAN HAI, DESH KA ABHIMAAN HAI"
India is a land of 22 languages out of which Hindi is one language which unifies all the Indians by giving our country a unique national flavour. It is our inimitable national identity which was adopted as the official language of our nation on September 14, 1949.
To cherish Indian culture and pay respect to Hindi Language, Woodlanders celebrated the Hindi Divas with unmatchable zeal on Wednesday, 14th September 2022 with the conduction of special assembly which was held in the school premises. The school buzzed with multitude of activities throughout the day. By reciting the couplets of Kabir Das, Rahim and Tulsi Das in Hindi language, the student-teachers spread the message that Hindi language is the soul of our cultural heritage. Activity corners were set up like letter writing, fun games related to idioms, picture composition for refining of the language and generating love towards our National Language.
Congratulating the students on the occasion, worthy Principal Ms. Puja Dhiman mentioned that language and culture of any country plays an important role in connecting people in diverse country like ours and making a nation strong.
Notable Dean Dr Simerjeet Kaur reiterated that Hindi is a language of love, togetherness and brotherhood which advances the national solidarity among individuals. She underscored the significance of Hindi in connecting us to our roots.
Hindi Diwas ki Hardik Shubhkamnaye !!!!!