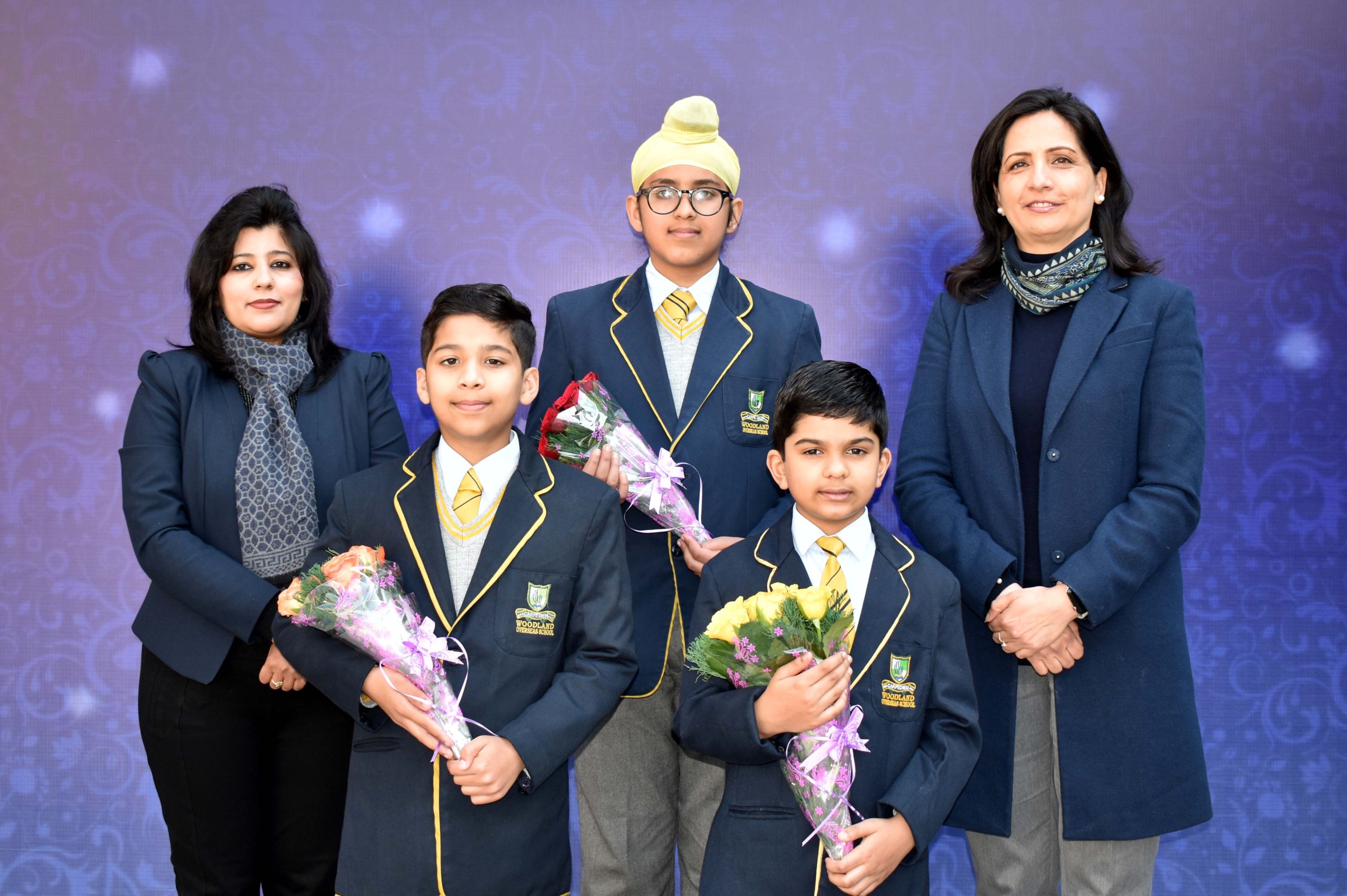 Medal of Excellence for 5 Woodlanders in SOF International General Knowledge Olympaid
(Three Students with Medal of Excellence and two Students with Medal of Distinction)
In an era, where competition is getting tougher day by day and the doorway to a bright future is not straightforward, regular qualitative and quantitative assessments need to be done in order to enhance the talent pool. Keeping in view, the advantages of early exposure to learning and competition which helps in building confidence and sharpens the skills, raising the level from the same platform, the school always encourages the students to take part in the competitions at National and International Levels. Science Olympiad Foundation (SOF) is one such educational foundation which conducts Olympiads for various subjects at National and International levels, hence popularizing academic competition and assisting in the development of competitive spirit among school children.
Despite the compulsions of not attending physical school due to pandemic our tenacious Woodlanders participated in SOF IGKO Examination which was held in online mode in the month of December 2020 and three Woodlanders secured their position with Gold Medal of Excellence and two Woodlanders bagged Medal of Distinction.
Kartik Kumar, Ranbir Bains and Rohanpreet Singh received Gold Medal of Excellence with Participation Certificate.
Bhoomi Sharma received cash prize with Medal and Certificate of Distinction. Bahvsehaj received Medal and Certificate of Distinction. Winners were awarded on Monday, 8th February in the school campus.
Congratulating the winners, Principal Ms. Puja Dhiman said that these kinds of competitions help the children to find their area of interest while getting a deeper knowledge of the subjects.
Awarding the winners Dean Dr. Simerjeet Kaur mentioned that it is just a myth that the competitions can hamper regular studies rather they promise to bring about a sea change in the approach to education and enhance logical and analytical thinking to build a strong foundation to their career.
Heartiest Congratulations to all the Winners!!!!