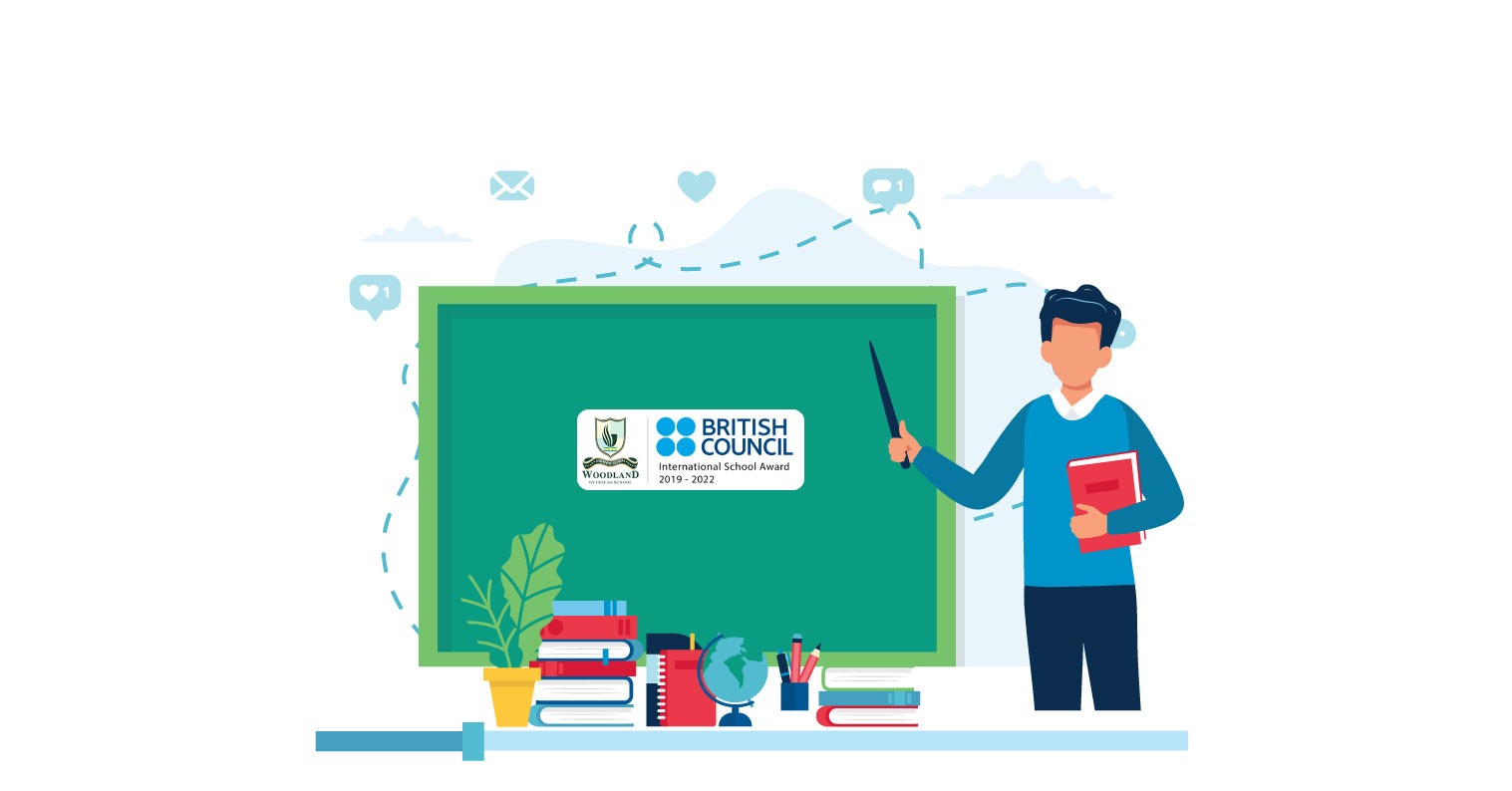 Unmatched Teaching Methodology
The School postulates that in today's time, the teachers are equally responsible to entitle and empower students to come out as competent youth who are ready to face the challenges of the rapidly changing world. Hence, the learning imbibed by the students is carried forward in their life and its implications are applied in the long run. To emanate the same, the students are always encouraged to proactively involve themselves in various co-curricular and elocution activities. The methodologies adopted by the teachers assess the creative abilities of the students wherein engagement of students is vital.
The teaching procedure at Woodland Overseas School, CBSE School in Hoshiarpur comprises a unique combination of classroom teaching, and practical, hands-on experiences. Our teachers have been particularly trained to make the classrooms fun for the students and foster an environment that is conducive to learning. All our classrooms are 'Smart Classrooms', and the teachers use several techniques, aided by audio and visual equipment to make complex concepts appear simple to the students. Subject-related activities are conducted regularly in classes to break the monotony of the daily routine. These activities are what the students look forward to, and hence these keep them interested and hooked on the subject.
The schools lay special emphasis on teaching subjects like music, art, home science, physical education, and sports, which don't come under mainstream education but are vital to the child's overall development. We have music classes, art and craft studios, sporting facilities, and all essential labs on our campus to enable offbeat education for our students.
While the classroom is made to be interesting in several ways, the students are also made to venture out on regular basis, and have experiences of the real world, and learn about it. Students are taken on excursions, field visits, and educational tours. This not only exposes them to the beautiful world around them, but also makes them aware of the real-life problems that exist all around us, and hence makes them socially aware citizens.
At Woodland Overseas School, counted, as the best CBSE School in Hoshiarpur, our only agenda is to foster individuals who are well rounded and well-aware. We tend to follow innovative teaching procedures to make sure that no talent of a student is left untouched and unexplored.