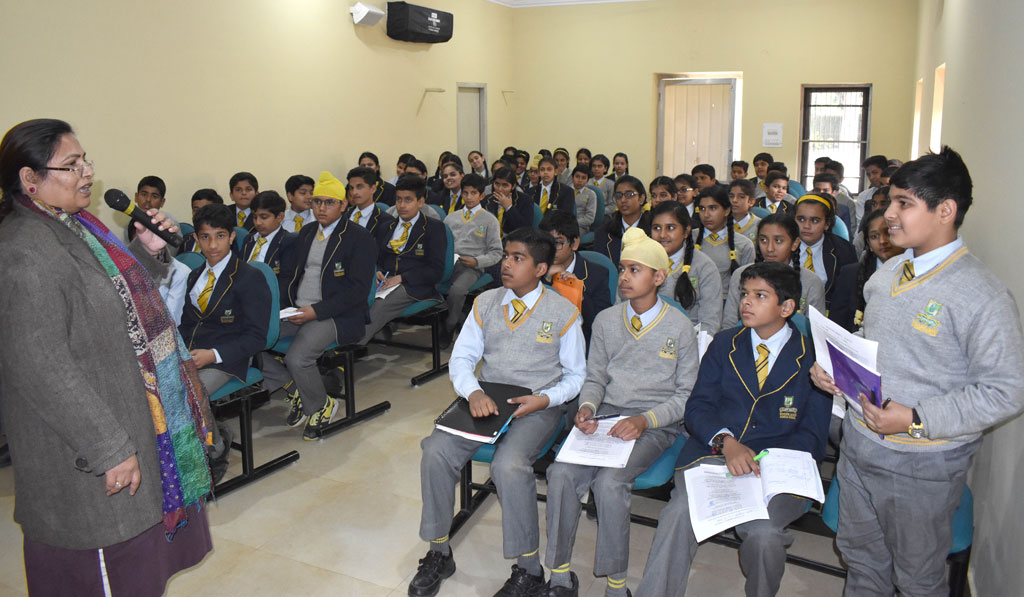 One Day Workshop On Literary Devices
"There is no friend as loyal as a book." ― Ernest Hemingway
Literary device is a technique a writer uses to produce a special effect in their writing. These are tools and techniques employed by authors to communicate effectively with their audiences, which brings richness and clarity to the text. In order to enhance literary skills and foster their creative zeal a workshop on Literary Devices was held in the school campus for G-7 Woodlanders on Thursday 5th December 2019. Besides being extremely resourceful and informative, the workshop was very interactive and motivating.
Speaking on the occasion, Principal Ms. Puja Dhiman said that the school looks forward to conduct more of such workshops to broaden literary prospective for holistic development.
Discussing with the students on the importance of learning and using literary language Dean Dr. Simerjeet Kaur said that for students to become better compositional and creative writers, they need opportunities to learn literary language and these workshops will help students to join the creative conversation as they discover ways to learn, retain, and apply literary language.
Happy Learning!!!