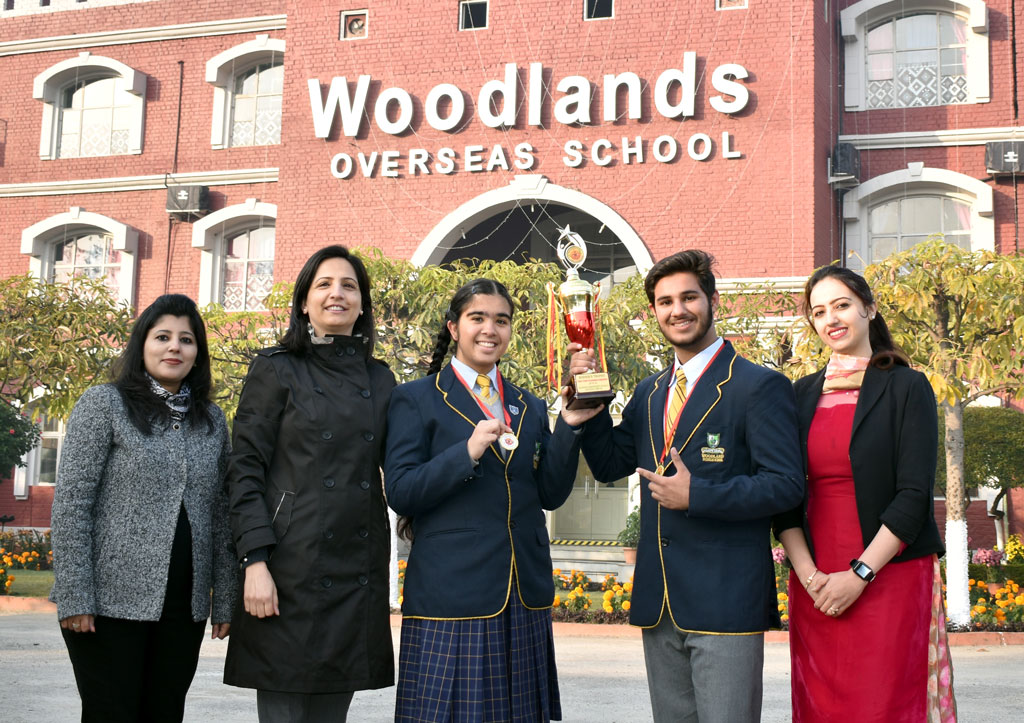 Woodlanders' Bagged 1st Position at Jalandhar Sahodaya Power Point Presentation Competition
"Breaking out of the established patterns, in order to look at the things in a different way and doing great things by bringing together series of small things is what Woodlanders always crave for".
With same zest and zeal two of our G-10 Woodlanders Manjyot Saini and Kavyansh Trehan participated in Jalandhar Sahodya Power Point Presentation Competition held at Sanskriti KMV School Jalandhar on Saturday, 7th December 2019 in which surpassing 40 schools Woodlanders lifted the Winners' Trophy. The theme of power point was Life on Land (SDG Goal no- 15).
Congratulating the winners Principal Ms Puja Dhiman emphasized that Power Point Presentation not just improves learner's focus but with these themes the students get wonderful insight into the global perspective on the developmental goals.
Welcoming yet another phenomenal achievement Dean Dr Simerjeet Kaur remarked that our eloquent and socially responsible Woodlanders have always been concerned about the environment and such themes would help them to understand the gravity of the situation and take required measures to combat it.
CONGRATULATIONS ON A STUPENDOUS FEAT!!!