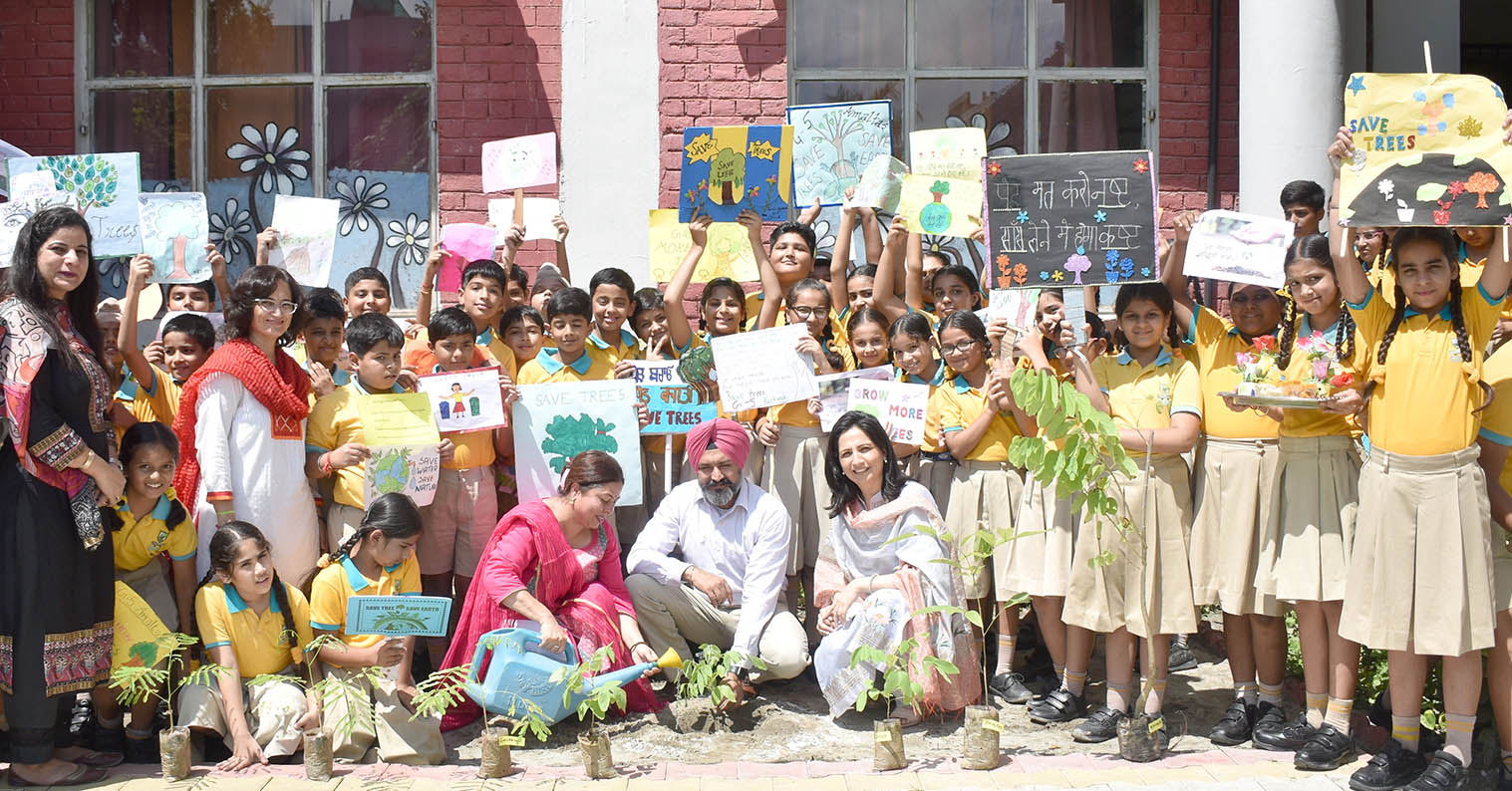 Plantation Day
"Trees represent life, growth, peace, nature…………."
They give us hope, insight and courage to persevere….
They teach us to nurture, stay rooted and soar great heights.…"
A tree plantation drive was carried out by the G-5 students of Woodland Overseas School on Tuesday, 20th August 2019 to spread an awareness among the Woodlanders about the trees themed on which their respective sections are named Amaltas, Gulmohar, Kaner, Cassia and Kachnar them with the characteristic features of the particular trees and to promote environment preservation and conservation.
The entire venue was filled up with exquisite rhapsody of musical notes, giving it an exceptional ambience.
In her congratulatory note, insightful Dean Dr. Simerjeet Kaur highlighted the joint efforts of the students and the teachers towards the society and a greener earth.
"Let us love and nurture beautiful green earth for our next generation"
The presence of our visionary Dean Dr. Simerjeet Kaur and Managing Trustee Mr. Mandeep Singh Gill made the milieu blissful who in their motivational words emphasized on the importance of trees by saying "Trees are a wonderful way to encourage kindness, tolerance and compassion" and that the "Stability of our ecosystem depends on its biodiversity".
HAPPY PLANTING!!!