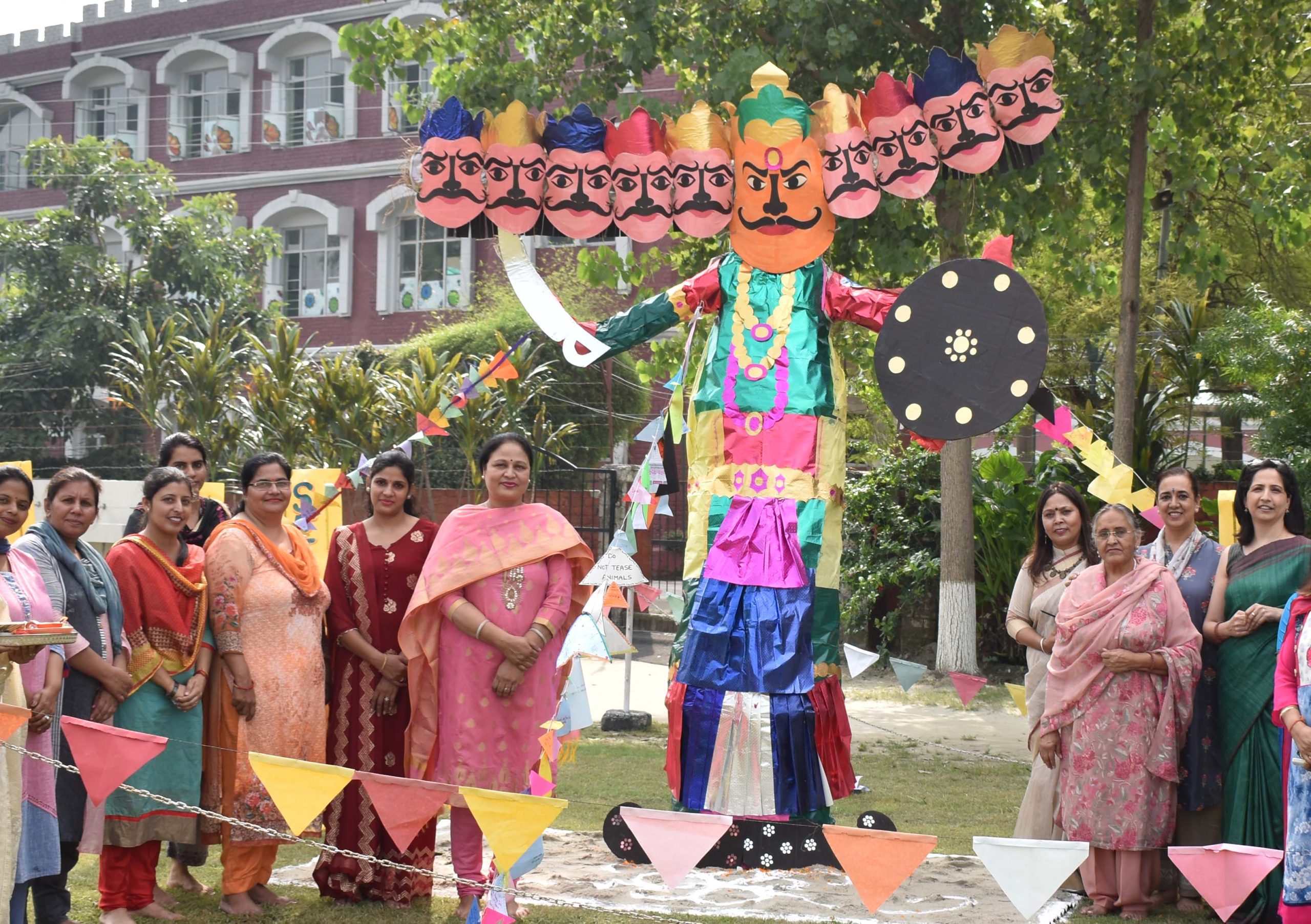 Woodlanders Released Their Vices, Consumed In Kindling Flame
On Monday, 7th October 2019 after the prayers and rituals, the effigy of Ravana was consigned to flames marking the destruction of evil.
The religious zeal and fervor touched the young minds as along with the effigy the students burnt one evil habit of theirs which they had written on colourful paper triangles and woven as a string, while promising to shun it.
The enthusiasm, the energy, ardor and passion among the Woodlanders was irresistible. Later the students savoured delicious sweets enjoying themselves to the fullest.
Concluding the couple of events our illustrious Dean Dr. Simerjeet Kaur congratulated the teachers and students for their joint efforts in making the jubilation a huge success and blessed them to start a great life by conquering the inner vices. She also urged the students to respect India's rich heritage while reinforcing timeless values of brotherhood and tolerance.
"May all the worries of our lives burn along with the effigy of Ravana"
HAPPY DUSSEHRA!!!
View More Pictures
Tags:
Best CBSE School in Hoshiarpur
Best Hoshiarpur school
Best International